Workplace Systems to Improve RTW Handbook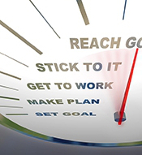 How does your workplace system stack up?
How do you assess your current system and identify areas for improvement?
Would you like to know how to cultivate best practice RTW culture?
What is the best injury reporting system for your workplace?
Learn how to calculate direct and indirect costs of poorly managed RTW
Need tips on gaining senior management buy-in to promote organisational-wide support?
Experience has shown us that there's a simple equation when it comes to returning people to work...Good system = Good results
While managing individual cases is important, the best way to promote good outcomes (while keep your sanity and enjoying your job!) is to have a workplace system that works. Creating a best practice work disability program requires an understanding of work injury management, and health and wellbeing programs, as well as strong project management skills.
The RTW Matters Workplace System Handbook provides practical, simple and clear information to help you get disability management systems up and running in your organisation!
Premium memberships receive this and other handbook downloads via email upon joining. Please click 'Join Now' to see membership options and bonus handbook inclusions.
It will help you:
Elicit organisation-wide support for an effective RTW program
Identify the best injury reporting system for your organisation, including the 8 'must-haves' of any good reporting system
Develop your own strategic and operational competencies
Assess your current RTW system and identify areas for improvement
Discover the six key elements of best practice RTW culture and the golden rules of cultural transformation
Design, write and implement injury management policy.
The Workplace Systems to Improve RTW Handbook gives you the information your need to plan, implement and review your best practice disability management system. An invaluable easy to read resource created by experts:
Chapters in the Handbook:
The partnership approach to injury management
Case managing injury, illness and RTW
Key player roles and responsibilities
RTW Coordinator competencies
Assessing the current RTW system
Injury reporting systems
Cultural revolution
Getting the team onside
Policies and procedures
Injury, disability and lost time patterns
Understanding, calculating and using costs
Injury prevention and safety programs
Health promotion, wellness and productivity
Using ergonomics to achieve the best outcomes
Plan, implement and review
Wage replacement
A PDF copy of this and other handbooks are sent to all new members of Return to Work Matters. Individual memberships are $198 per person annually, discounted corporate group memberships are available. Please click on join now for further information