Join us for a webinar on Tuesday 21st November 2023 at 3.00pm AEDT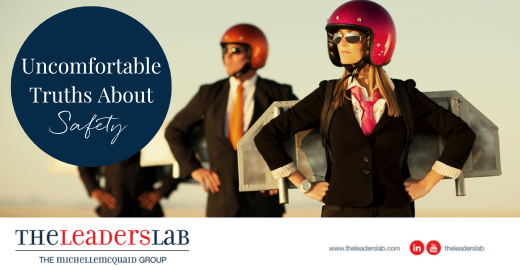 The uncomfortable truths about psychosocial safety
In this webinar we'll:
Understand the imperative and learn why every leader needs to be able to identify psychosocial hazards.

Assess the risks by decoding the frequency, intensity, and duration of psychosocial hazards teams may be experiencing.

Co-Create a controls toolkit to help minimise or eliminate psychosocial hazards in teams.
Dr Michelle McQuaid
Dr. Michelle McQuaid is a best-selling author, workplace wellbeing teacher and playful change activator. An honorary fellow at the University of Melbourne's Graduate School of Education, in addition to hosting the highly acclaimed weekly podcast, Making Positive Psychology Work, which features leading researchers and practitioners from around the world, Michelle blogs for Psychology Today, The Huffington Post and Thrive, and her work has been featured in Forbes, The Harvard Business Review, The Wall Street Journal, Boss Magazine, The Age and more.
Join the webinar
Free for subscribers of www.rtwmatters.org
We welcome guests to join us.
RTWMatters Ltd is a non-profit charity committed to improving practices and outcomes for workers and employers in work injury management. If you are able, please consider supporting RTWMatters by subscribing or donating.
Your support can make a difference. By subscribing or making a donation to this leading resource for return to work professionals, you'll be investing in, and promoting, positive change in the industry. Thank you for your support!
Full access to RTWMatters resources for you and your team to stay up to date with fortnightly newsletters, webinars, research updates and a comprehensive online library - from $145 per person in a group subscription or $217 for an individual
Register here to attend the live event
Can't attend? Register here to receive the webinar recording.
Professional Development: You will receive a certificate of attendance for the webinar. Please check with your certifying organisation if you are eligible for CPD points for the webinar.