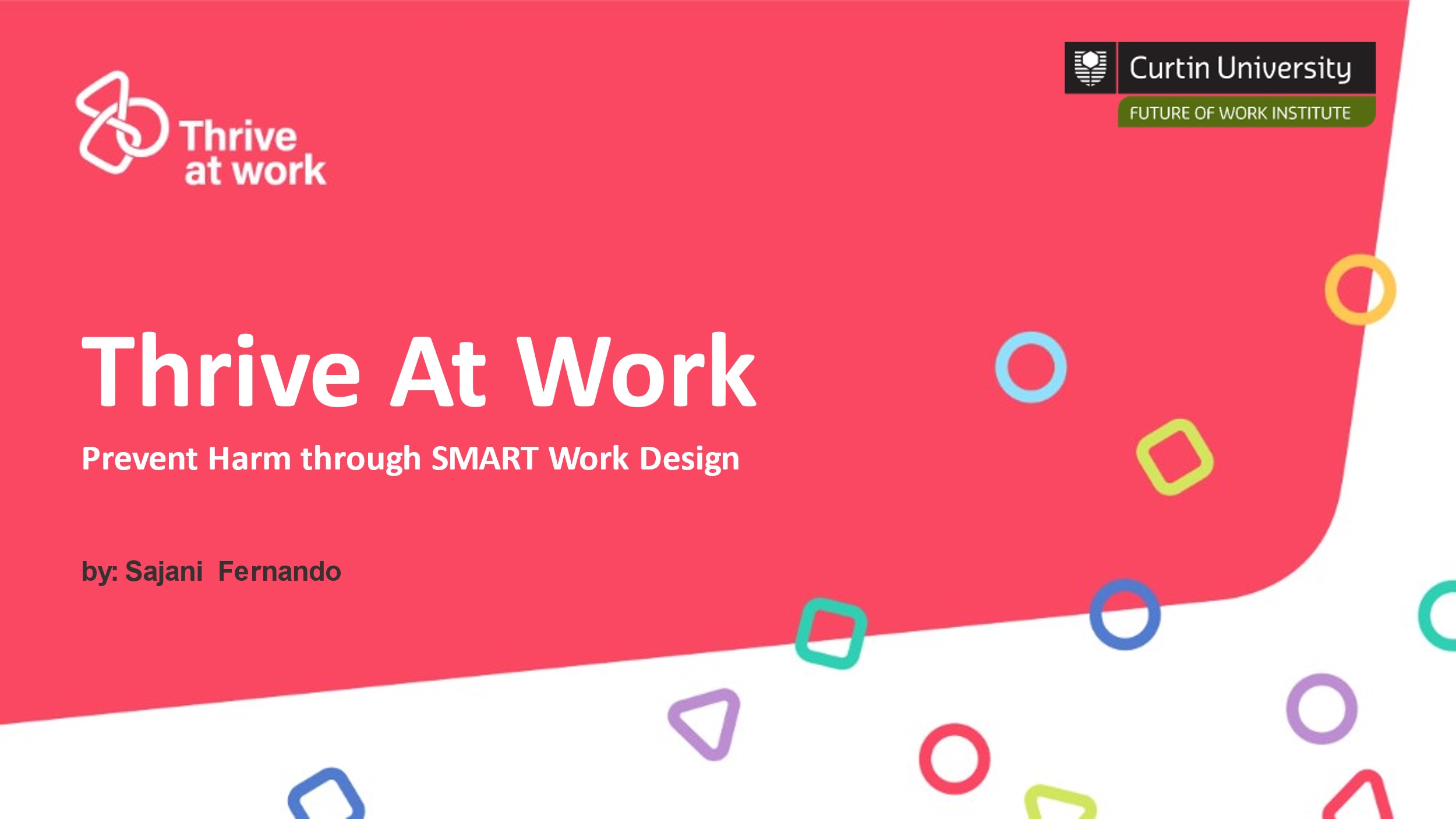 Thrive at Work: Prevent harm through SMART work design
Join us for a webinar on 14th June 2022 at 3pm AEST
In this session, Sajani Fernando from the Future of Work Institute at Curtin University will introduce the Thrive at Work Framework; well-being initiative centred on designing work that helps employees, organisations, and industry to thrive . The session will provide an overview of evidence-based strategies for organisations to support employees across the full spectrum of mental health in the workplace, with a special focus on preventing harm through good work design.
Sajani Fernando, Future of Work Institute, Curtin University
Sajani is a research officer and works alongside a team of organizational psychologists and researchers under the directorship of ARC Laureate Fellow Professor Sharon Parker, Professor Mark Griffin, and Associate Professor Karina Jorritsma.
Join the webinar
Free for subscribers of www.rtwmatters.org - Contact us if you haven't received your personal invitation.
Guests: $25 to attend the webinar and receive the recording. Enter your details below and click on next before entering your payment information.
Can't attend?
Subscription: Full access to RTW Matters resources for you and your team to stay up to date and energised – newsletters, webinars, research updates and a comprehensive online library - from $217. Find out more >>
Summary updates: Join our mailing list to receive brief updates and invitations to more webinars here>>
Professional Development: You will receive a certificate of attendance for the webinar. Please check with your certifying organisation if you are eligible for CPD points for the webinar.