Industry announcement from www.rtwmatters.org
Most measures indicate declining return to work performance in Australia.
Despite many initiatives from various organisations, overall durable return to work performance is trending down.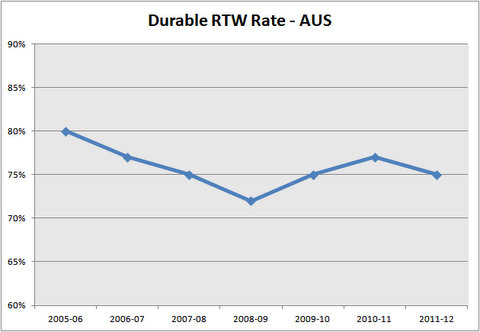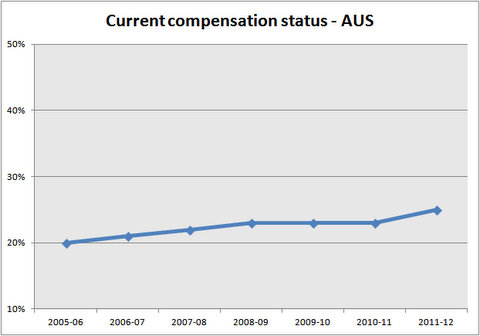 The percentage of those with an injury still receiving some form of compensation at eight months post claim lodgement has been steadily increasing, a second measure that indicated deteriorating return to work results.
RTWMatters is an online resource widely recognised as the best return to work knowledge source available in Australia. Dr Mary Wyatt's motives in building this resource are not for profit, but to share information that can make a meaningful difference to every RTW experience and outcome.
RTWMatters aims is to provide knowledge, research and practical tools to RTW professionals who make a difference in every day of their practice.
Based on feedback that many in the industry can have difficulty gaining access, Return to Work Matters has decided to make selected best practice articles on the site freely available to individuals. Over time this will grow to become up to 10% of site content and will be accessible via newsletter links or from the Home page.
By this means we will create a minimum best practice knowledge base that will be freely available.
Paid annual subscriptions for the full site content will continue to hold a high attraction for professionals and employers supporting their staff to improve and maintain RTW knowledge and skills across all areas of their practice.
About Us
Return To Work Matters delivers tools, practical resources and interventions that are derived from evidence based research. Return To Work Matters is directed by individuals who have for decades been in leadership roles in Occupational Medicine, return to work facilitation, policy development and professional network support.