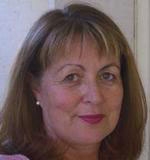 Dr Mary Wyatt
Email: marywyatt@rtwmatters.org
Biography
Self effacing, warm, always positive Mary Wyatt is a consummate professional dedicated to return to work.
She graduated from Monash University Medicine with Honours winning the Carnation Award for Paediatrics in 1979.
For the following six years she enjoyed postings in a variety of exotic locations. Beginning with Darwin then Abu Dhabi, UAE and KwaZulu. Mary still has a preference for hot weather, very hot weather.
Returning to Australia to General Practice in 1986 Mary undertook further study gaining a Graduate Diploma in Occupational Health in 1995 and a Masters in Public Health in 1998, followed by a Graduate Certificate in Musculoskeletal Medicine in 2002. She became an Occupational Physician in 1997.
In the area of return to work Mary has worn many hats: treater physician, assessing physician, reviewing workplaces for return to work, conciliator in dispute resolution, and as a manager involved with the development of effective return to work systems.
She teaches at Monash and was a member of the Victorian WorkCover Advisory Committee from 1993 to 1998, serving on a number of sub committees primarily concerned with the development of back pain guidelines for Victoria and the world leading public back campaign.
In 2001 Mary won the Volvo Award for Best Clinical Research Paper in back pain. Recognised nationally and internationally for her work, Mary's friendship is prized for her wonderfully warm and supportive personality.
Her dedication to making a difference in peoples' lives led to Mary and others to establish OccCorp in 2001. There she managed a team of 25 case managers to coordinate return to work across a range of industries and company sizes.
Returning to private practice in 2005 Mary founded and remains Chair of The Foundation for Research into Injury and Illness in the Workplace (ResWorks) a non profit organisation, which developed the Return To Work Knowledge Base, and led to the development of Return To Work Matters as an online network and resource for Return To Work Professionals which she edits.
Mary chairs the Australasian Faculty of Occupational and Environmental Medicine Policy Committee and is a member of the College of Physicians Policy and Advocacy Committee.
All this while bringing up a family and dealing with a husband who would rather be fishing. Mary's is the mind that directs the support services, resources and research material on the Matters site, while ensuring that the highest ethical standards are maintained.
Articles by 'Dr Mary Wyatt'